Database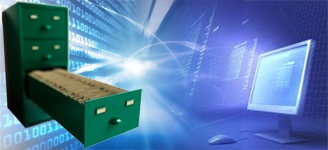 In almost every business there is a huge amount of data and information that needs to be stored and retrieved. Management and maintenance of the data has become essential.

Are you still using pen and paper based forms for your records?
Are you managing your business records using a spreadsheet software?
If so, it's time to become more efficient and productive using a database management system.

We will design your database application according to standards supported by all major relational database management sytems (RDBMS) and other database packages. We will provide you with proficient and scalable solutions of web based applications according to your current business requirements. We also have experience in providing solutions to standalone databases to be used within corporations. We have a firm foundation in databases such as MySQL and Oracle.

Internet Reliance's services include:
data integration requirement analysis
data mapping
data import/export and streamlining
web based database management systems
legacy system data integration
design services to manage your store inventory
customers list or membership lists
business transactions
analyze your marketing campaigns results
cut down duplicate data entry
automat your daily processes
automate your mailing list
allow web visitors to sign up for newsletters or emails
web site content management system (CMS)
generate dynamic web pages
advertising campaign tracking
custom website search engine
user authentication system
and more
In our highly successful process for remote data integration, we take a unique detailed requirement gathering approach to accommodate your businss needs. Databases allow you to work smarter, increasing productivity.

Give us a call, email us or use the estimate form on the left and we'll get back to you very shortly.